Movie Statistics
Movienizer helps you organizing your movies in many convenient ways. You can add to your film catalog all sorts of media: movies from video files, DVD / Blu-ray discs, add movies using their barcodes or their titles. The program is capable of downloading movie information from the internet, but it is also possible to add or edit any details manually.
After adding your movies into the program, you can easily sort and search your entire collection, create and print reports, play movies directly from the program, etc. Among other features, there is a statistics tool that allows displaying a summary for certain properties of your movie collection as a diagram or a table.
To open the statistics tool, select "Reports" - "Statistics":

The program will open a new window: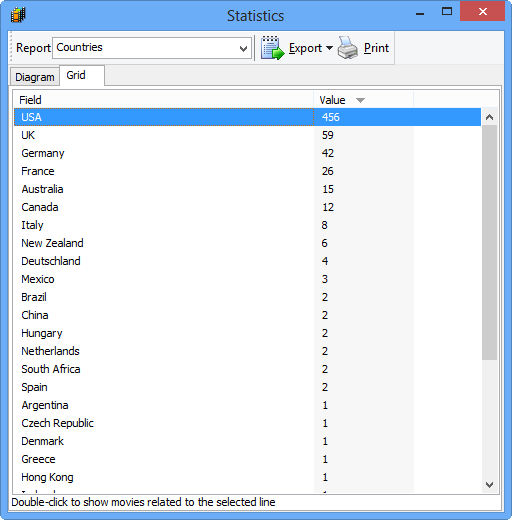 From the "Report" list at the top of the window, select the field you want to display statistics for. In our example, "Countries" are selected.
We can click on names of the columns to sort entries according to values of the corresponding column. A double click on some entry will display all movies for the selected entry in the main window of the program.
The statistics can be exported or printed using the buttons at the top of the window.
In our example, the "Grid" tab is selected. If we switch to the "Diagram" tab of the statistics window, we will see something like this: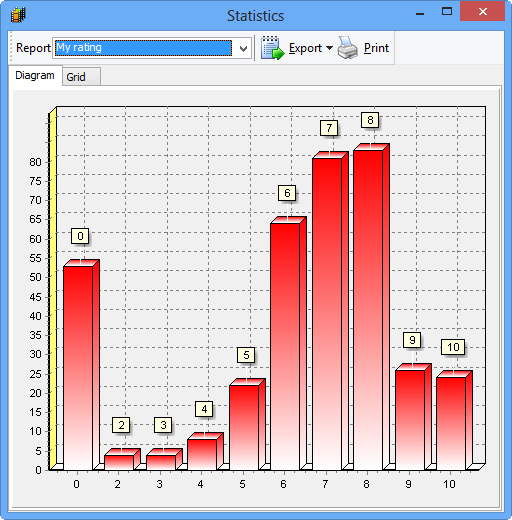 Movie statistics is not limited to the statistics tool. For example, on the home page of the program, we can see the number of movies (369) and people (403) in our collection: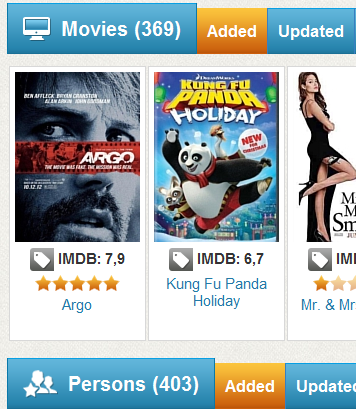 The same works for every entry we click: genres (displays how many movies of this genre there are in your collection), years, countries, MPAA rating, etc.